Eat 17's family run SPAR in Hackney has become a strong advocate of Facewatch.
Following a successful trial at their Walthamstow store last year, the system was installed at the Hackney store 5 months ago to combat store crime. It immediately made an impact.
Once the repeat offenders are uploaded to the system, Facewatch's unique software is able to recognize the returning offenders and instantly warn the store staff by sending an alert via the Facewatch mobile app.
By receiving the alert, store staff then have the information required to safely deal with the situation and prevent any further incidents.
In a video testimonial Emmanuelle Jardin, The Store Manager, says that, 'Since installing Facewatch in our store, we saved I reckon, a few thousand pounds a week.'
As well as reducing the stock loss and saving money, the system also has a positive impact by creating a safer working environment for the colleagues in the store. Knowing that the system is watching out for offenders, it gives them peace of mind to go about their jobs without being worried for their safety.
'Having the backup of the system, does make us feel more confident and safer.'
Emmanuelle also goes on to explain how the system automatically shares data with the local community, allowing local businesses to work together to combat crime.
Facewatch is currently installing systems daily across the UK and stores interested in the system should contact our team immediately to secure their installation date.
0207 930 3225
Play video here: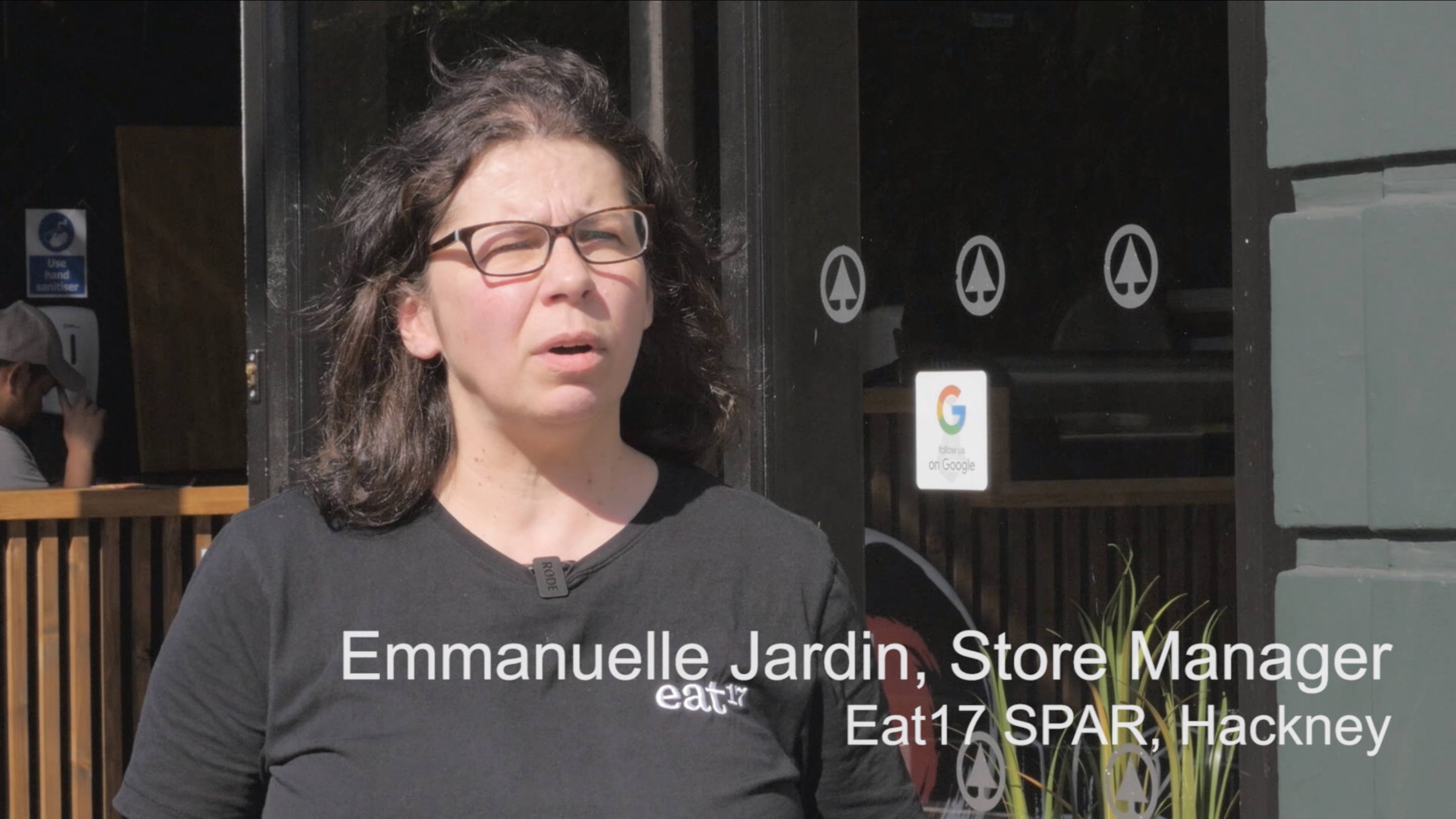 https://www.facewatch.co.uk/wp-content/uploads/2021/09/Screenshot-2021-09-16-at-11.12.59.png
1620
2880
George Gordon
https://www.facewatch.co.uk/wp-content/uploads/2018/02/fwlogo.png
George Gordon
2021-09-16 12:46:10
2021-09-29 14:47:56
Eat17 Hackney sees a significant drop in store crime since installing Facewatch