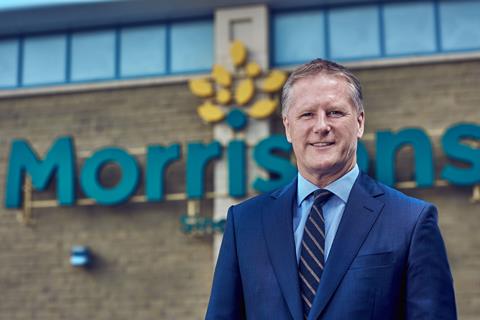 By Hugh Radojev 18 March 2020  Retail Week 
As the government takes increasingly stringent action to combat the ongoing coronavirus outbreak, retail staff have found themselves on the front line in the face of panic buying and contagion fears.
Labour MP Alex Norris calls on government to pass legislation protecting shopworkers from violence, abuse and assault
Morrisons CEO David Potts introduces numerous measures to protect staff, including statutory sick pay
Several retailers have called on consumers to treat colleagues with respect in the face of growing concerns around stockpiling
The number of confirmed cases of coronavirus in the UK is rising daily. The government by its own admission has begun imposing "draconian" measures and many consumers have ignored pleas to the contrary and cleared shelves of some products in a stockpiling frenzy.
While panic buying has mostly taken place in supermarkets and grocery convenience stores, instances of consumers hoarding hand sanitiser, soap and over-the-counter medicines have also hit health and beauty retailers.
Social media, Twitter in particular, has started to fill up over the last few days with stories of frontline retail staff working longer hours and coming face to face with fraught and sometimes abusive members of the public, all the while trying to do their best to keep shelves stocked and consumers happy.
On Monday, Labour MP Alex Norris stood up in Parliament and put forward legislation to protect shopworkers from rising levels of violence, abuse and assault.
Norris said the shopworkers were "on the front line" of abuse and crime, and those worries were likely to be exacerbated amid the growing panic about coronavirus, given the "significance retail workers have in our lives, particularly during this period".
"With the current coronavirus crisis we would argue that retail staff are essential workers"
Paddy Lillis, Usdaw
Shopworkers' union Usdaw has backed the call and said "retail staff are essential to our communities, particularly during the coronavirus crisis".
Usdaw general secretary Paddy Lillis says: "We have always made the case that retail staff are at the heart of our communities, but with the current coronavirus crisis we would argue that they are essential workers.
"Usdaw members across the retail supply chain and in stores are working hard to keep shelves filled and serve customers. We understand this is a stressful time and remind customers that shopworkers deserve respect and that no level of abuse is ever acceptable. It should never be a part of the job."
The BRC says it is working with police and partners to "keep retail sites running as smoothly as possible" and that "when circumstances are difficult, retailers are well-versed in providing effective security measures".
In a statement issued to all Morrisons' stakeholders yesterday, chief executive David Potts agreed and called on consumers to "treat our colleagues on the front line with the greatest respect".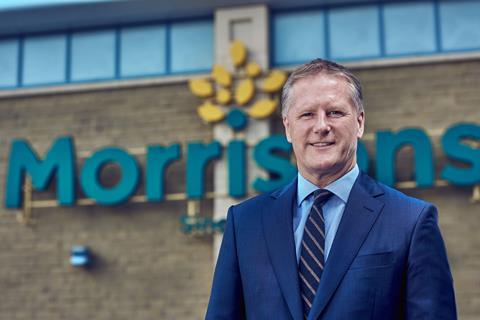 Potts also called on customers to "please consider others even more so everyone can buy what they need, especially those who are most vulnerable in our society".
A spokesman from another national grocer said there had been a handful of incidents across its estate, but there had not needed to take on extra security guards.
While some retail staff have faced abuse from consumers, others are also struggling with worries about getting the disease themselves – either from customers or from colleagues.
It is becoming a growing concern for businesses that frontline staff, as well as those working in key supply chain roles such as warehouse workers and delivery drivers, will fall sick or be forced to self-isolate as the virus continues to spread.
Earlier this week, in a call between representatives of Defra, supermarket chains and the wider food industry, the possibility of taking thousands of hospitality workers on secondment to work in food supply chains was raised, according to BuzzFeed news. While this could even increase the risk of spreading the virus, it will at least safeguard vital jobs and supply lines in the sector.
'Amazing group of people'
Protecting staff from spreading the disease is becoming a top priority. The managing director of one high street food and beverage operator told Retail Week his staff are deep cleaning premises three times a day. Under normal circumstances, they would be deep cleaned twice in a month.
A spokeswoman from the Co-op says it has taken "immediate steps" to safeguard staff including building in "additional working hours for store colleagues to undertake more frequent handwashing throughout the day".
Morrisons and Boots are among those to have implemented measures designed to enhance hygiene and staff safety.
A Boots spokeswoman says it has been "making sure that our stores, pharmacies, opticians and hearing care facilities are all clean and hygienic". She also says teams in-store "have access to handwashing facilities and sanitiser".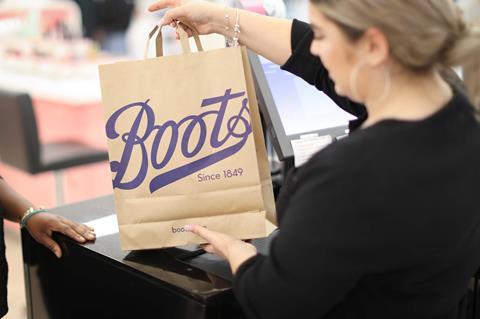 Morrisons yesterday announced a slew of measures designed to protect staff. In order to reduce the handling of cash by shopworkers, the grocer has asked customers to pay by card or smartphone "where possible".
The grocer has "been issuing hand sanitiser" to all checkout workers in-store, significantly increased cleaning on surfaces that consumers and staff touch and redeployed staff "who are vulnerable to the virus".
The retailer has also taken measures to protect staff who either fall ill from the virus or are forced to self-isolate and therefore can't work by creating a 'colleague hardship fund'. This will ensure all staff affected by the virus receive sick pay "whether or not they would normally be eligible".
As the retail sector waits to see what measures will be bought in by the government next, many in the industry are rallying around frontline workers in these uncertain times.
Timpson chief executive James Timpson today described employees as "an amazing group of people who I'm going to need to lean on heavily over the coming weeks and months to keep the show on the road". Other retail leaders will heartily agree and be doing their best on behalf of their people.
https://www.facewatch.co.uk/wp-content/uploads/2020/03/3081512_David-Potts-3.jpg
320
480
Stuart Greenfield
https://www.facewatch.co.uk/wp-content/uploads/2018/02/fwlogo.png
Stuart Greenfield
2020-03-18 12:46:18
2020-03-18 12:46:18
Retail staff subjected to hostile customers during coronavirus outbreak?