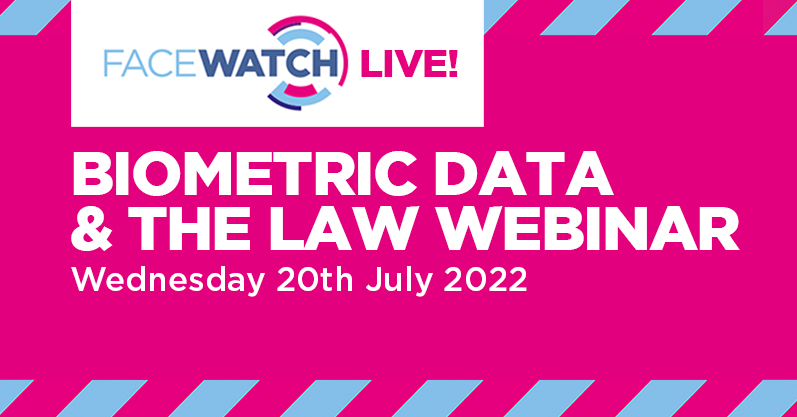 Places are limited, please click here to register.
UK retailers are continuing to see a strong rise in theft and a disturbing trend in abuse and assault of their staff. Traditional crime prevention methods have often tried and failed to prevent such crime and retailers are increasingly turning to facial recognition to alert them of the presence of offenders in their premises before they commit crime.
Our Facewatch Data Protection Officer Dave Sumner, in collaboration with Dean Armstrong QC, will be hosting an invitation-only live webinar for retail lawyers and data protection officers to discuss all things UKGDPR and data protection law specific to deploying facial recognition for crime prevention purposes in retail environments.
Dave is a former senior police officer and NATO advisor who also served as Head of Criminal Justice and Director of Intelligence in the UK. Dean is Head of Chambers at 36 Group and considered to be one of the UK's leading authorities in data and cyber law.
Dave and Dean will share insight into all aspects of UKGDPR and data protection law relating facial recognition and biometric data in retail crime prevention. The session will cover topics including:
The lawfulness of using facial recognition
The legal rationale for creating a watchlist
How data is acquired, stored and shared
Necessity, proportionality and transparency
Satisfying the substantial public interest test
Data sharing between data controllers
They will share and comment on a recent example of case law – Bridges v South Wales Police, in addition to clarifying the narrative propagated by civil liberty organisations that appears in the UK press.
Attendees will be invited to submit questions before the webinar and we will end the session with an open Q&A (time permitting) attended by a retailer already using Facewatch in their estate.
This promises to be a unique and highly informative event and participants can expect to leave with a greater level of confidence and understanding in how facial recognition can be lawfully deployed in a retail estate, to deter crime and protect employees and customers.
Nick Fisher
Facewatch CEO
https://www.facewatch.co.uk/wp-content/uploads/2022/06/feature-Biometric-data-and-the-law.jpg
400
495
slfw-access
https://www.facewatch.co.uk/wp-content/uploads/2018/02/fwlogo.png
slfw-access
2022-06-22 15:42:58
2022-06-24 13:31:05
Facewatch invite retailers to attend a live webinar to discuss data protection law specific to deploying facial recognition