We recently met with Nisa Local Bow Road to gather some feedback on how Facewatch has affected their business. Facewatch was installed to the store in March 2021 to help the store staff fight crime.
We spoke with Chirag Patel, the store manager, who reported that Facewatch has had a really positive impact on the business.
In a video testimonial Chirag says that, 'It has made a massive improvement… Our crime levels have dropped drastically'
Chirag explains that before installing Facewatch, they were struggling to manage crime. Their CCTV system was not enough to deter the crime and they were looking to use a more proactive tool.
Facewatch uses revolutionary Facial Recognition technology to watch out for shoplifters and other local offenders. When an offender enters the premises, their face is instantly recognised and an alert is generated.
This means that store staff can prioritise more important operational tasks like serving customers or stocking shelves safe with the knowledge that Facewatch is protecting the store.
Since using the system, Chirag and his staff have been able to keep on top of the store crime and drastically reduce the levels of crime in store.
'The customers love that we have it, because it make them feel safe when in our premises'
In addition to the store staff loving the system, the reception with customers has also been great.
Having an effective solution to deter crime helps to create a safer working environment.
Facewatch is currently installing systems daily across the UK and stores interested in the system should contact our team immediately to secure their installation date.
0207 930 3225
Play video here: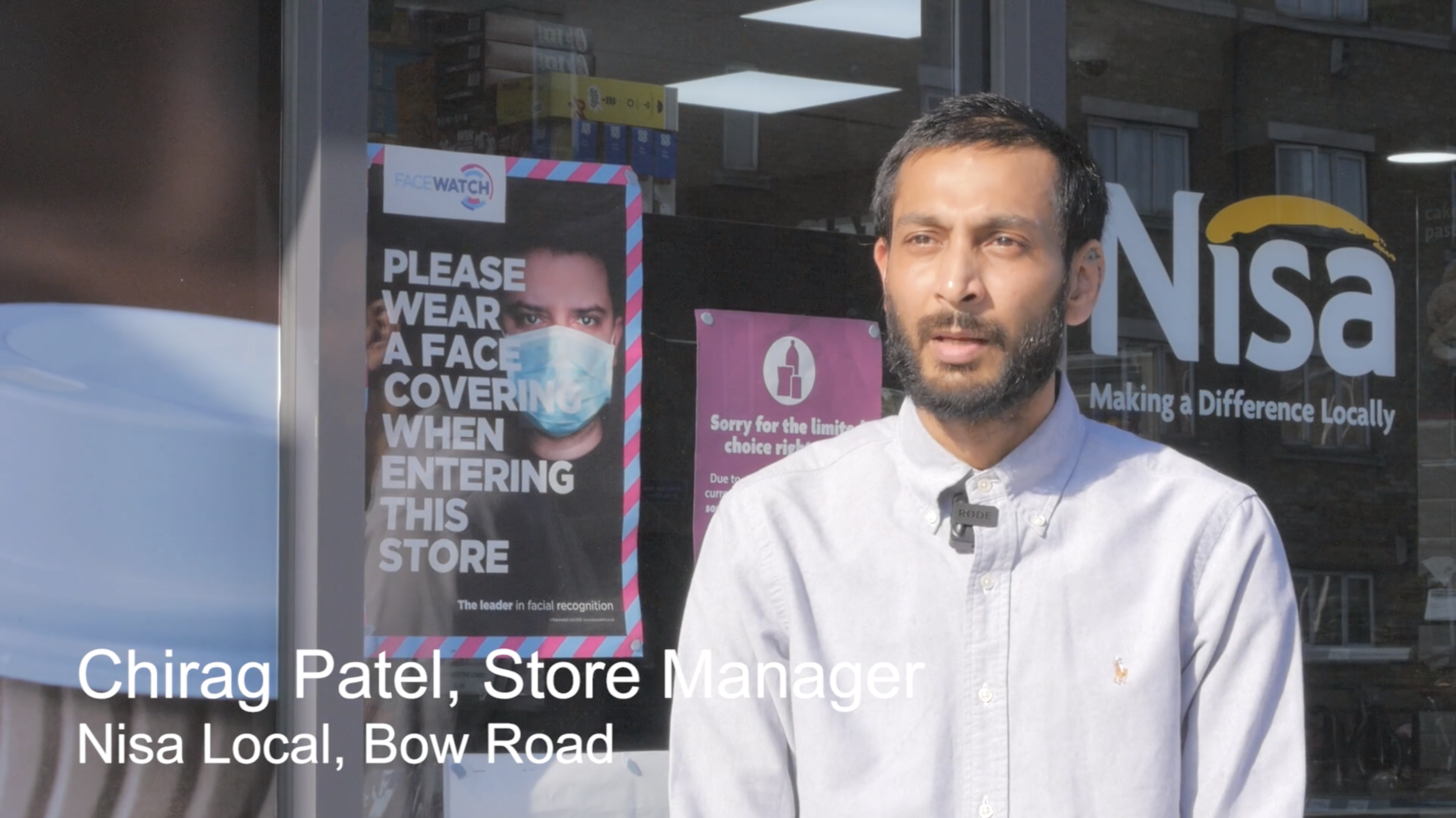 https://www.facewatch.co.uk/wp-content/uploads/2021/09/Screenshot-2021-09-23-at-16.39.40.png
1619
2880
George Gordon
https://www.facewatch.co.uk/wp-content/uploads/2018/02/fwlogo.png
George Gordon
2021-09-28 16:56:14
2021-09-29 14:47:15
'Facewatch has made a massive improvement to our store' says Nisa Local Bow Road