Appleby Westward, the successful convenience store wholesaler in the South and West of the UK, has become a firm supporter of Facewatch and has installed the facial recognition system in their own stores. They will be promoting the system to their independent retailers with a view for them to all install the shoplifting and anti-social behaviour deterrent.
In March 2021, this company trialled Facewatch for 90 days in 2 of their company owned stores based in Portsmouth. After just 45 days the system had been so effective that they decided to end the trial early and sign up for a paying contract.
In a video testimonial Martin Sanger, one of the groups area managers, says that, 'It became clear that the effectiveness of the system in deterring store crime had saved the company thousands in shrinkage' .
Since the opening up of retail following the pandemic there has been a surge of interest by convenience store owners to find ways to deter habitual thieves and reduce bad behaviour and abuse from some customers. Martin mentions this in his video interview and it seems that this challenge is across the whole UK. Today the focus for convenience stores, in particular, is to improve the working conditions of employees after a very tough 2020 when managing restrictions became a new and important priority which led to more theft. Facewatch provides a low cost and effective way to deter the worst offenders without any negative effect on the retail experience.
Facewatch is currently installing systems daily across the UK and stores interested in the system should contact our team immediately to secure their installation date.
Play video here: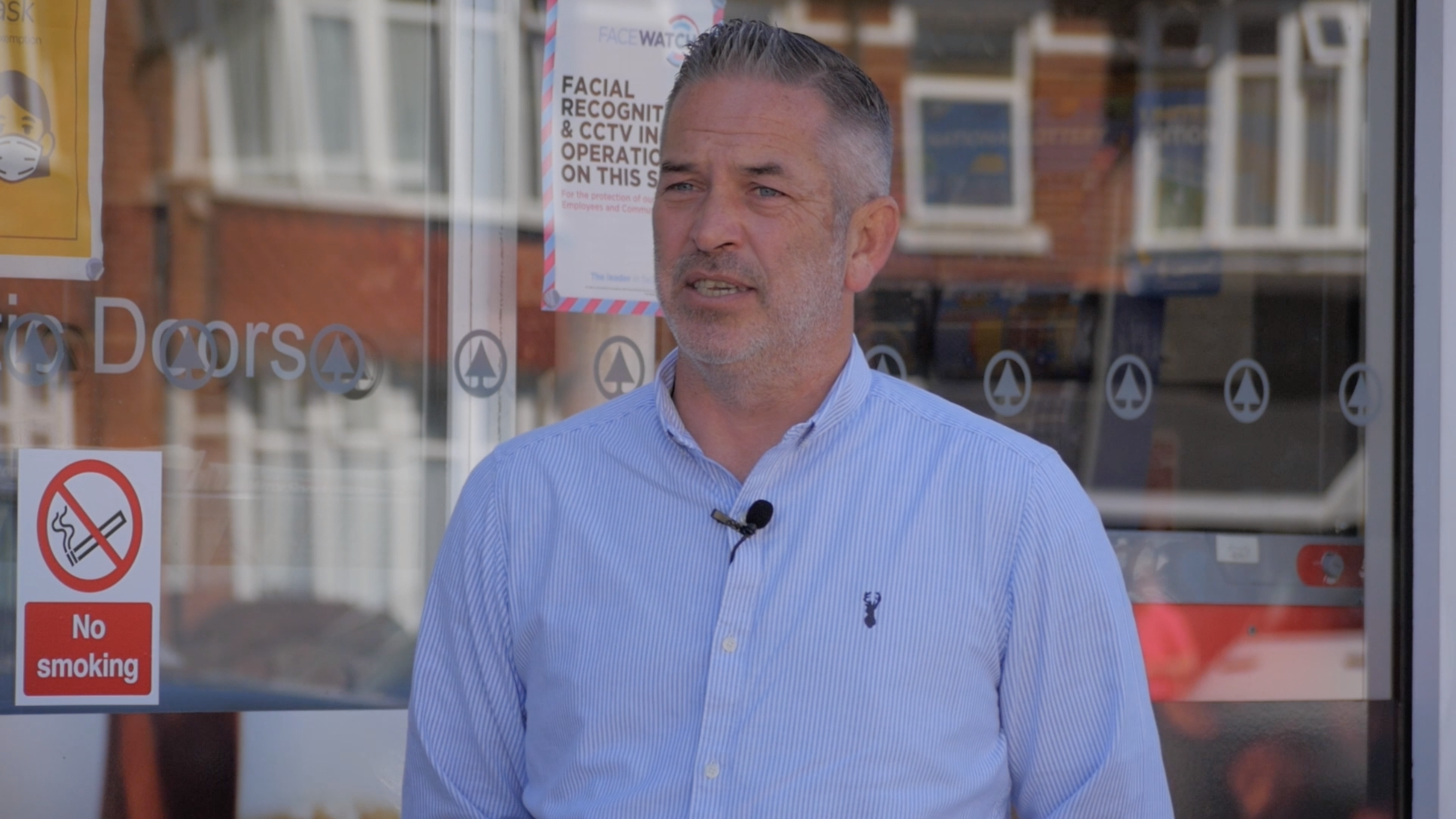 https://www.facewatch.co.uk/wp-content/uploads/2021/08/AWmartinsanger.jpg
681
1211
Stuart Greenfield
https://www.facewatch.co.uk/wp-content/uploads/2018/02/fwlogo.png
Stuart Greenfield
2021-08-04 18:27:42
2021-09-29 14:48:36
Appleby Westward roll out Facewatch across Spar convenience stores in the Southwest.