Nick Fisher, on a crusade for a safer high street, discusses why facial recognition is the smart answer
Retail crime and anti-social behaviour continue to climb, and history says the current pandemic will be the catalyst that will only make it worse as the Uk's economic prosperity suffers.
The  worrying retail crime facts
Retail crime and antisocial behaviour in the convenience store sector, even before the coronavirus shutdown, was showing worrying signs.  Reports show that verbal abuse, knife crime and theft amounted to £211M, a year in 2019 equivalent to £5,543 per store, or what amounts to 7p tax per crime, the figure for the whole retail sector a staggering £4.82b. (see references)
Nick Fisher – A retail life
Having spent most of my career in retail one of my proudest moment came after three years of leading a transformational change programme as operations officer at Phones4u that culminated in winning mobile retailer of the year in both 2012 and 2013. These were exciting times with huge changes taking place on the high street. Online shopping was really take off, shopping centres and out of town retail parks were booming but town centres were finding it tough and Mary Portas had already published her 2011 plan to save the high street. (reference below)
It was not all gloom, however, there were new ideas to ensure the high street and small shops had a part to play in the social and retail economy. Coffee shops, independent retail specialists, restaurants and convenience stores were beginning to find success and helping to create a more vibrant day and night-time economy in many towns and cities. These new retail landscapes, however, with the reduction in police officers on patrol, with their new focus on other crimes, meant that retailers started to struggle with crime. Not just shoplifting and pickpocketing but also anti-social behaviour.  Without adequate Police response, it was up to every retail owner to solve this problem almost totally alone. CCTV and physical guarding became the standard solution. CCTV is expensive to install and maintain and is by its nature only reactive. It now offers little in the way of a deterrent to individuals who consider stealing a way of life. This new level of crime seemed similar to the years following the 'credit crunch' in 2007/8 which threw the world economy into the deepest recession since 1929. In fact, on the 28th July 2009, data from the British Retail Consortium stating that shoplifting had increased by 10% in the past year after a fall of 1% the year before. The report added that 90% of retailers had experienced a significant increase.
The facts are clear when a recession hits high street retailer are hit hardest. Shoplifting and anti-social behaviour increase significantly when times are tough.
Safe retail is successful retail
After 25 years on the retail front line with companies such as Dixons Stores Group and Phones4u, I wanted to create environments that were safer for shoppers and employees. It seemed to me that the current situation was not under control with a perfect storm of shoplifting and anti-social behaviour combined with less police. It appeared that shrinkage is for most large retailers just part of the balance sheet, and I had recent and relevant experience of this corporate amnesia. Shrinkage had become an acceptable part of retailing for the multiples. It's expected and provisioned for. It's not the case for family-owned bars, restaurants, convenience stores and specialist independent retailers. In these businesses, it's personal and it hurts.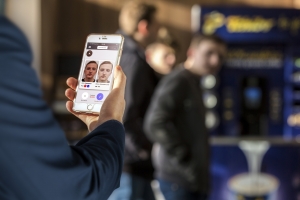 Technology to the rescue
I was fortunate enough to team up with a bar owner in central London who, like me, wanted to address the problem, not only for himself but also for all retailers in making the shopping and hospitality and experience better and safer. In 2016 Simon Gordon and I created the new Facewatch system using facial recognition to identify and alert shop managers to criminals who had entered their stores.
Facewatch was conceived as a CCTV reporting system for retailers and police use in 2012 and grew to become an established solution for crime evidence to delivered directly to the police via the internet. This reduced time and helped ensure the evidence used in court by the police was accurate and correctly reported. Simon Gordon, the owner of Gordon's Winebar on the Embankment in London, had launched Facewatch to protect customers visiting his wine bar. Gordon's is the oldest establishment in London which serves only wine and opened in 1890. The bar, situated under the Watergate Walk, is still candlelit with its original 19th Century décor it is a well-known haunt for city workers, celebrities, and tourists. Which also meant it used to attract its fair share of pickpockets, bag and phone thieves. This was Simon's motivation to use technology to deter such thieves.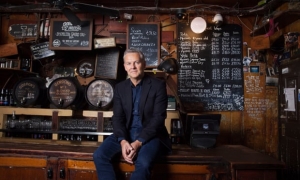 Facewatch AFR (automatic facial recognition) system is now established and sold via distribution to enlightened retailers throughout the UK who understand the benefits of deterring crime before it happens.
There are some barriers to the adoption of facial recognition as, with any new technology, the early version of the algorithms that scan and match faces were not always accurate. Three years on, Facewatch not only offers incredibly high accuracy but is also fully compliant with the new GDPR legislation controlling the management of biometric data and this makes Facewatch unique and the leading in its field.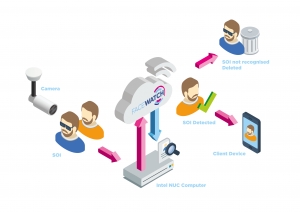 Why we have a perfect storm approaching?
The last month has seen the most extraordinary times and as the pandemic begins to reach its peak, here in the UK, business activity in many sectors has virtually stalled.  Food retailing has remained strong, of course, and consequently, the importance of local, well-stocked convenience stores have become a lifeline during the lockdown. The small independent store has not only been 'open all hours' but invented new ways to help the older generation with special opening times, home deliveries and working with food banks and chemist to support the communities they are at the centre of. This has led to a positive feeling towards these stores which were probably seen as of much less importance to the economy less than a month ago. The convenience store re-emergence was, however, actually occurring naturally anyway as the public has been more inclined to buy in a 'just in time' fashion. This eases personal cash flow, saves wastage and reduces visits and time in the big out of town sheds. Many of these out of town shopping destination being less accessible to those without cars due to reduction of regular buses and other public transport. With this upsurge in the footfall in convenience stores, other challenges have become almost insurmountable with small stores having to install sophisticated and expensive CCTV systems and even employ security guards to try and deter shoplifters and to prevent incoming drunks, addicts and the aggressive. With the police unwilling to attend any incident that has a value under £200 and where there is no violence involved it has rapidly become a shoplifter's paradise.
With the possibility of a recession emerging post-pandemic and reflecting on the historical facts from 2008 already mentioned above the outlook for retail crime in the next 12 months looks dire. The economy may retract by 20-30% before hopefully, a strong but in all accounts, not a quick recovery will begin. This will mean independent stores will once again have to use their ingenuity and entrepreneurial skills to succeed. One thing they will not want is the additional cost and stress of dealing with an increase in crime and the enlightened will perhaps look to technology to help.
References:
www.ACS.org.uk   2020 report
www.retailresearch.org  2019 report
https://assets.publishing.service.gov.uk/government/uploads/system/uploads/attachment_data/file/6292/2081646.pdf
https://www.ons.gov.uk/economy/grossdomesticproductgdp/articles/the2008recession10yearson/2018-04-30
https://gordonswinebar.com/histories/
Case history
https://www.facewatch.co.uk/2019/06/28/facewatchs-facial-recognition-security-camera-used-by-budgens/ 
Retail crime stats PDF
https://www.facewatch.co.uk/2020/02/17/retail-crime-statistics-in-2019-show-even-greater-need-for-a-self-help-answer2/